Billinghay was a relatively high place in an area of potential flooding. This together with a high exposure to the wind sweeping across the fens made it an ideal location for wind driven mills.
During the 19th and 20th centuries, the local farms produced sufficient grain to keep three local mills busy. These were:
Billinghay West Mill (Ravell's Mill) which was situate in Mill Lane
There was originally a Post Mill on this site but it is thought that the building of the present mill began around 1838. The sails on the mill turned for the first time in 1844. At various times it was worked with three, four and six sails. There were two pairs of French Stones and one of greys with two other pairs that were engine driven. The picture below shows the mill in 1934.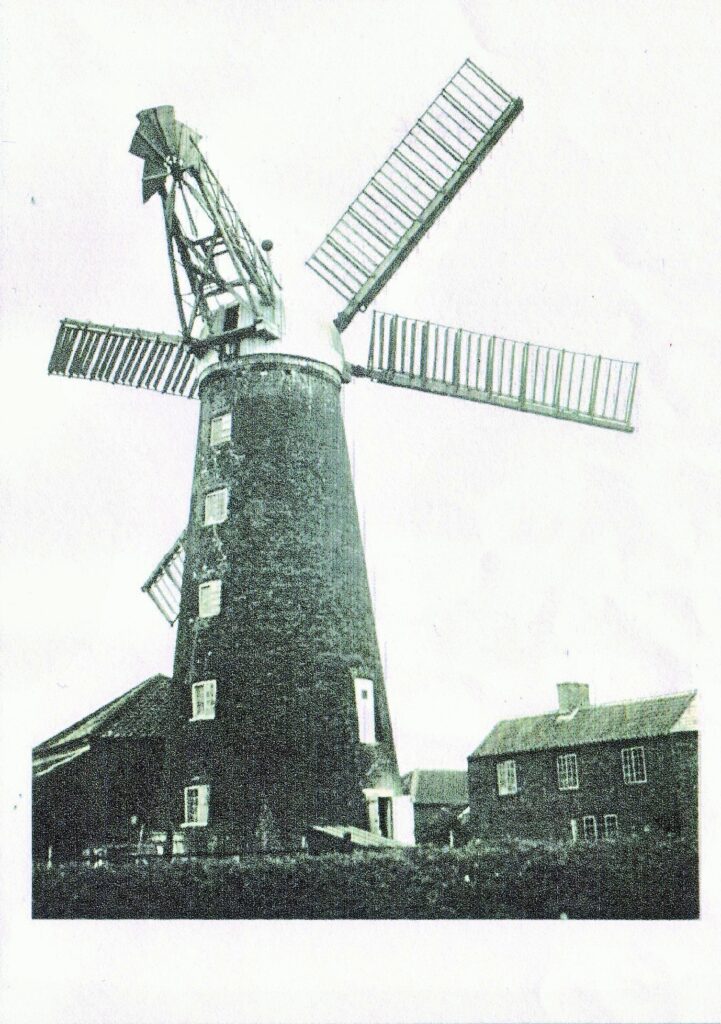 Two of the six sails were removed in 1924. A gale blew one off and the other was taken down to balance or for safety reasons. In 1935 lightning hit one of the sails and by 1938 the remaining four sails were taken down.
An engine house was built in 1863 originally housing a steam engine. In 1912, a petrol engine was installed. After the sails were taken down all grinding was engine driven.
Currently the mill is being slowly restored although only two storeys now remain as can be seen from the pictures below: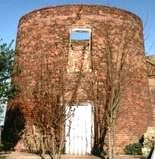 Old Mill Stones are shown below: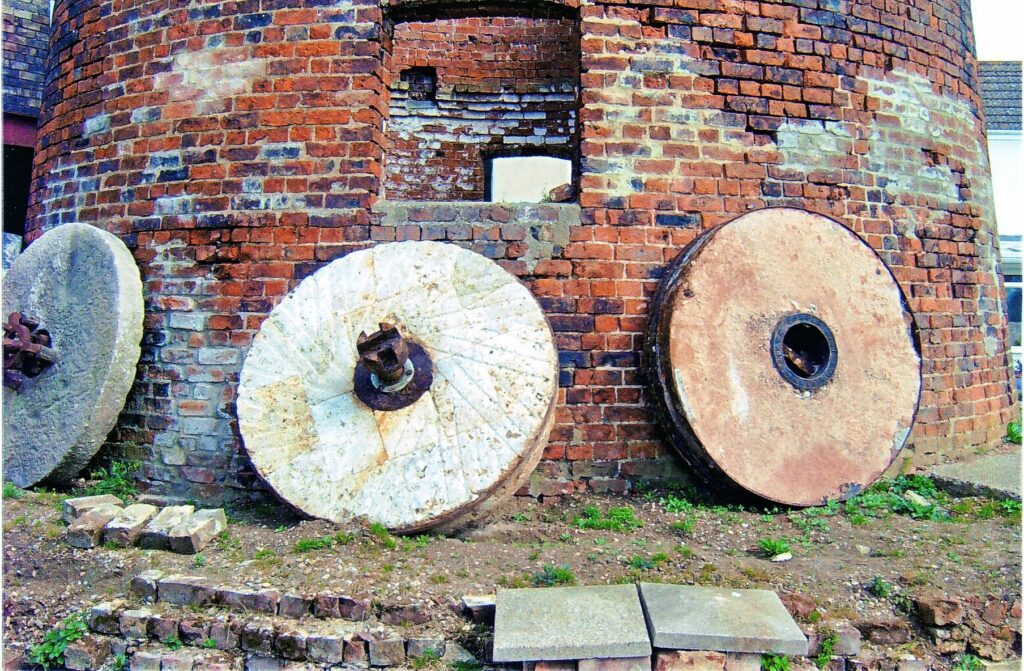 Billinghay East Mill (South's Mill) in Victoria Street
This was a six sailed tower mill believed to have been erected in 1806. It was originally five storeys high but was raised to seven later in the 19th Century, The mill worked continuously until 1945 when the four remaining sails were taken down.
The sails drove two pairs of grey and one pair of French stones and the mill during its working life is pictured below: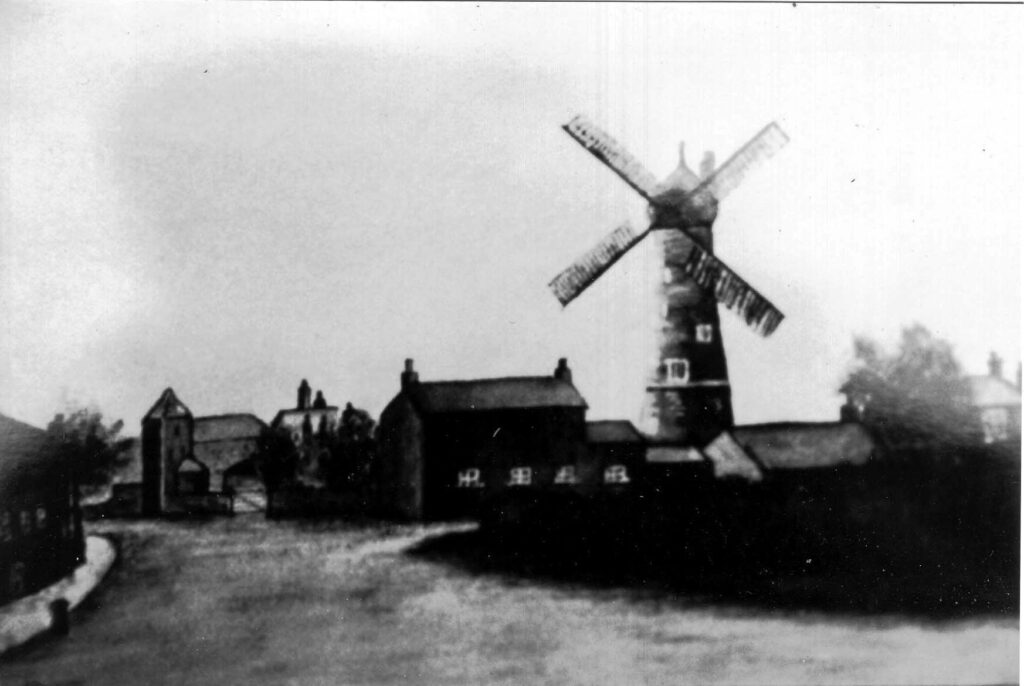 In the 1960s it was reduced in height and the remaining two storeys were used as a store. By April 1999, the building had decayed still further as is illustrated by the photo taken at that time.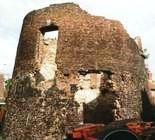 The Old Post Mill
Very little is known about the Old Post Mill as it went out of use some time before the other two. It was situate to the south of the village on the banks of the River Skirth and is pictured below: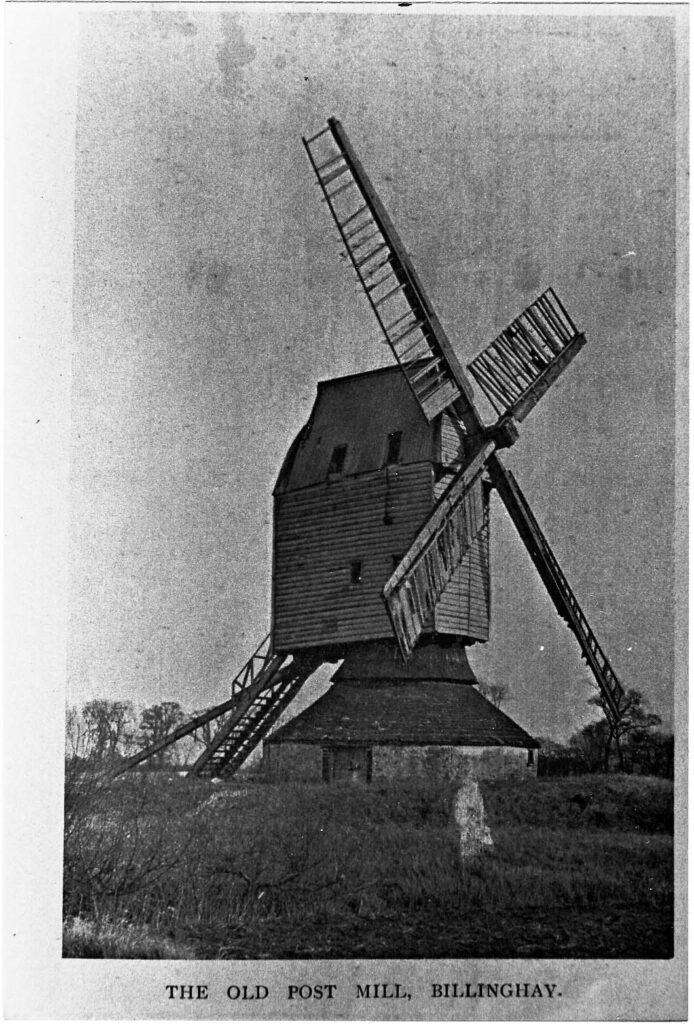 The mills must have been very busy and would have provided quite a few jobs for the local workforce.
In 1871 the census shows the details for the Mills. It is interesting to note that both William Lowe and John Brand had been Master Bakers on earlier censuses. Obviously they could make a better profit if they also supplied their own flour!