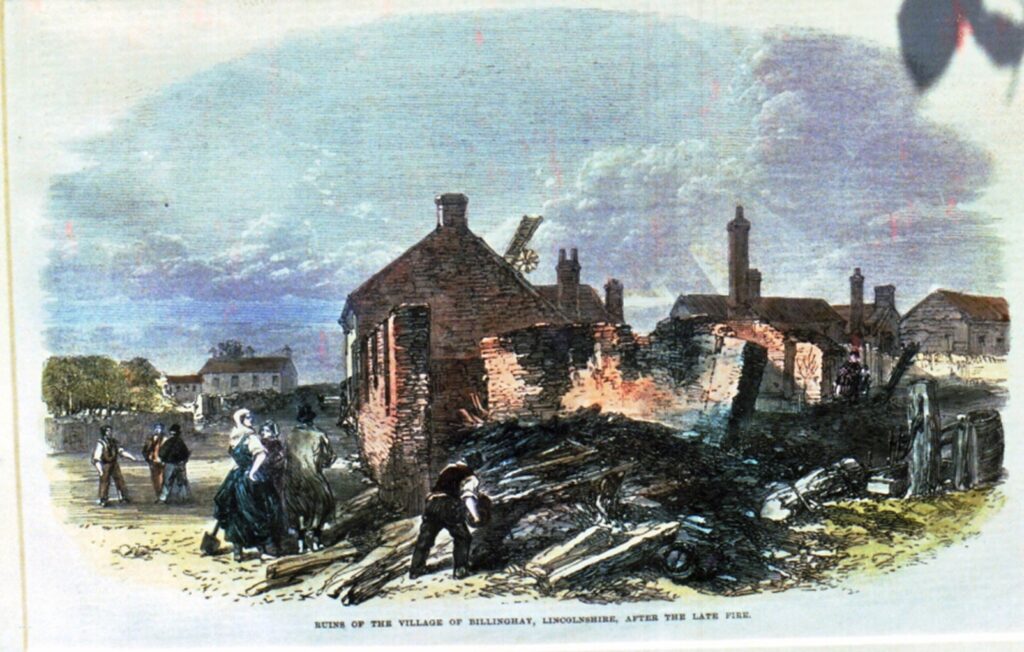 It was 10 o'clock on the Friday morning of the 9th September, 1864. There had been a long dry spell and there was an almost gale force wind blowing from the west. Sparks emanating from a fire in a blocked chimney fell on the thatched roof of a hovel belonging to William Scott a local wood dealer. This house was at the junction of High Street and King Street. It quickly spread to other buildings and stacks of hay in the yard.
Burning straw was blown by the wind burning down an orchard and setting fire to buildings owned by John Bee and Samuel Barks.
They also set alight a thatched cottage and buildings at the corner of King Street and Middle Street (Victoria Street) belonging to Robert Newton (A Carrier). These were completely gutted along with his stables and cart house.
A cottage tenanted by Abraham Flatters was then destroyed as the fire spread in an easterly direction. It continued across Middle Street to the property of Mr K Benton the whole of which was destroyed. The flames then spread across from Middle Street to Back Street (West Street) destroying the house and other property on the farmstead of Mr K Benton.
In Back Street, the properties of Robert Wilson, John Stephenson and Charles Croft were destroyed but the most serious loss was that of Thomas Gilbert. His recently renovated stone house with thatched roof was so badly damaged that only the walls remained. In his yard, two oat stacks, two hay stacks, three straw stacks, stables and outbuildings were destroyed. The Primitive Methodist Chapel opposite was also burnt down. An unfortunate Mr William Sharp lost two acres of wheat that was not insured!
Numerous other properties were affected as can be seen from the extent of the fire illustrated on an old map of Billinghay.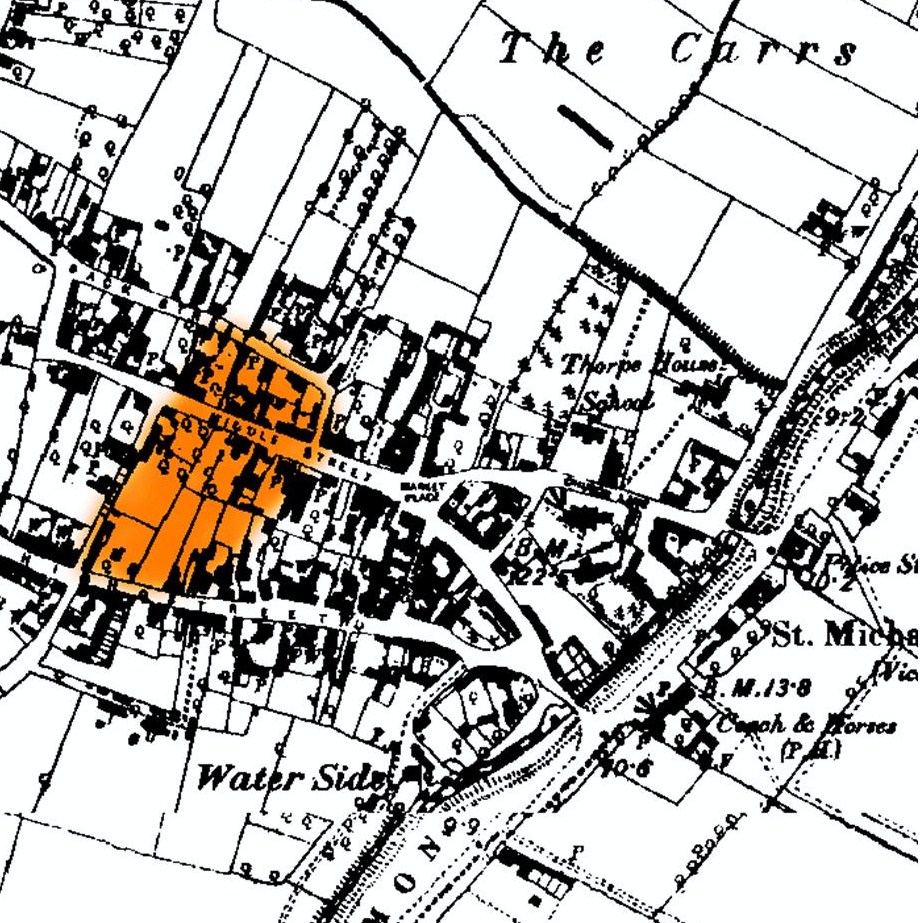 The scale of the loss was catastrophic for a community the size of Billinghay and at least a hundred people were left homeless. They were temporarily lodged in the Village Schoolroom.
In view of the widespread damage caused it seems a miracle that no fatalities occurred mainly due to the time of day that the fire took place. The fire started and spread along one of the more densely populated areas of the village at the time (King Street).
According to the census three years before, there were about 100 dwellings (with 462 people) situate along or off King Street.