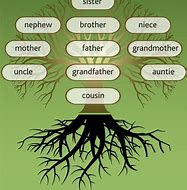 Everyone has a famous ancestor according to recent television programs. Family History research has been a popular activity for years but exposure on television has meant a vast increase in the number of people trying to trace their forebears.
There are vast resources available to anyone interested including:
1. Parish and Census records at Local Archives (free access and only a few pence for copies of records)
2. Births, Marriage and Death records – copies of certificates can be obtained.
3. Various internet sites where information can be obtained free or at a charge.
Past Times, the Billinghay Local History Group, are also interested in Family History and at a recent meeting there was a short presentation on "getting started".
Some members are already well advanced in their search for famous or infamous ancestors! This also means that they have access to many helpful record sources.
If you would like to start or, if you have already but have reached a dead end, why not contact us. We have members who would be only too willing to help with your research using their resources or pointing you in the right direction.
For further information, contact Lou Hird (Secretary) on 01526 869086.